How is it 2020 already, we hear you ask? A hop, skip and jump through 2019 and we've landed in a new decade full of opportunity and endeavour. 2020 is set to be a mega year, what with the Expo 2020 Dubai, the UEFA Euro 2020 championships and the Olympics in Tokyo to boot. A whole array of exhibitions, blockbuster films and concerts support what is set to be a year of spectaculars for the world.
In order to keep up with an ever-changing global need for innovation, digital excellence and an appetite for true originality, the global events industry have to be one step ahead at all times. It's not surprising then that our community is called upon constantly for new ideas, better ways to engage with our audiences and new ways of doing things that offer the wow factor, whilst being intuitive and always challenging the status-quo.
It is no easy feat! There is a greater need to work smarter especially in a land of instant gratification and desire for convenience. We are geared up and ready to go so jump on and explore our 10 event trends for 2020.
Trend No.1: Curate Your Own Experience
People are now more in tune with their own specific requirements than ever before. We live in a world of personalisation; from the way we use apps to choosing what content is best suited to satisfy our requirement for information in that particular moment. The idea of customising your life is not a new trend, per se, but in order to tap into an appropriate audience with the best opportunity to make a connection has become the greatest challenge.
By offering technology that helps delegates make that organic connection – by way of a tailor-made experience – is an exciting trend, and a focus for brands going forward. From iBeacon to "choose your own conference" there are many new technologies out there to support these personalised initiatives.
Trend No.2: Event Apps
There is an app for everything, we hear you say! And you are absolutely right. Now is the time to monopolise on this as it is kind of expected that there will be an app, especially within major events, trade shows and product launches, where lots of information is available for delegate consumption. An event app not only gives you the chance to filter key logistical information in one central place, but it also gives an alternative platform of discovery for delegates to explore content in their own time. The engagement impact is so much greater when guests are able to choose what information is relevant for them, their visit and their own future business objectives.
Trend No.3: Big Content
You can have a flashy car, but without an internal engine you aren't going to get very far. The same can be said for the content being pushed out from your brand. It has never been more critical to create narrative-driven, compelling and personalised content. Media has moved on and now reports into social media and the same can be applied to visual content and stories associated with your brand.
Having content which offers more insight and a greater immersive experience will stand you out as having a creative voice. Simply put, you have to talk and be seen to contribute to the wider network, offering your own perspectives and rationale behind your ideas. Sorry for the cliche but content is king.
Trend No.4: Sustainability
Gone are the days when the average impression of sustainability meant eating organic food and recycling paper. Sustainability is a movement and a global requirement, with many brands pioneering new ways of working, with a huge emphasis on protecting the planet, creating opportunities and green innovation. Sustainability should be at the very top of your priority list, whether you're an agency that works with fashion brands, to a tech company looking at new ways to display production. From BeMatrix to up-cycled set design, more and more products are available to revolutionise the way we create physical event design.
The events industry is notoriously bad when it comes to our carbon footprint and huge amounts of waste are recorded, but brands have woken up demanding evolution and for sustainability to be put to the top of the priority list.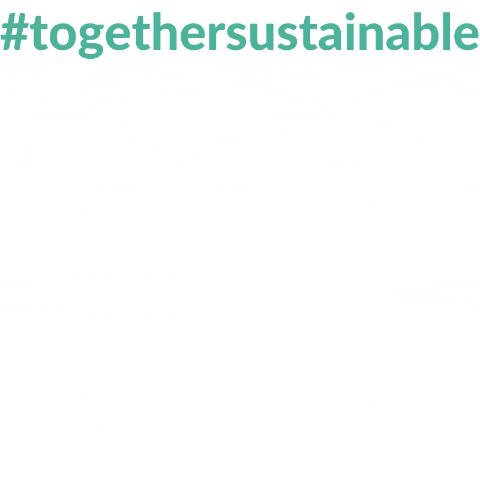 Trend No.5: A New World of Visualisations
There is an abundance of unique venues out there to host events in, and it is fantastic that these beautiful buildings open their doors to event professionals, but the need to work smarter in these precious spaces is so important. To be able to stand in a space and to help your client visualise your ideas in the moment is becoming really popular, not to mention being a fantastic sales tool. The requirement to include virtual reality in your pitching and event experience is a trend that is only going to continue growing. Again, using narratives and bringing previous static imagery to life, personalising the experience and tailoring the response to the brand is of utmost importance.
Trend No.6: Wearable Technology
RFID technology is a term that should be on your agenda going forward. Radio frequency identification enables you to track tags to objects and monitor user experience in a far greater capacity and to store information based on these interactions.
There are many great examples of how RFID technology works, but perhaps the best example is the passport, which contains a chip connecting the individual with their personal contact information. Another fantastic example of how this tech is effective can be seen at Disney World, by way of their Disney Magic Bands which is the key, pass and tracker to access the parks.
Trend No.7: Interactive Audio Visual Production
Gone are the days when plasma screens were the benchmark of excellence when it comes to audio visual design. It's important to always consider the user perspective and to offer the very best visual landscape and authentic immersion possible.
By opting for more advanced technologies, bridging the gap between 3D and hologram quality presentations, you will wow an audience in far greater ways and encourage better retention loyalty from your customers. Products such as Holonet is a fantastic example of how to create a visual spectacular and a presentation that each delegate can feel a part of. Again it is all about personalising and standing out from the crowd.
Trend No.8: Gamification
Gaming is the future and amplified gamification is the trend. It is proven that engagement is more effective when channelled through gaming and competition. Competition is healthy and the spirit of winning is always a motivator. By adding a layer of gamification means that you'll have more attraction from the user whilst conveying key messages in a fun, relaxed and intuitive way.
Trend No.9: Special FX
There has been a surge in requirement for realistic CGI and animation which allows for richer creative freedom when creating content. This is usually supported by clever production and theatrical tricks to offer a seamless experience, and sometimes going back a step is the best possible route to excellence. Theatre is a great place to explore for it is known for producing spectaculars and conveying magic without a huge need for "tech tricks". Sometimes older celebratory techniques make for great performances. Elements such as cold pyrotechnics that can be used inside whilst giving the same visual impact.
Trend No.10: Understand Generation Z
This is a generation that has only ever known technology, and they are a unique bunch, quickly becoming the customers of tomorrow. Their requirements and desires are very different to what is current, and it is impossible to know which direction things will go. All we know is that it is of vital importance to consider this generation as the blueprint for future sales and to place yourself in their world of a mega tech lifestyle.
In summary 2020 is going to be a year of innovation across all industries, with major public events paving the way to showcasing true excellence and setting the scene for us as event organisers to show what we're really made of. Here's to 2020!